Summertime!
Mid-July; as we move fully into summer, it is hard not to notice the abundance of everything around us. Whether you find yourself cooling off by the water, taking shelter from the heat under a fully leafed tree, or spending time laughing with friends we hope that you make time to enjoy the fullness of the sunshine in each long day. This is traditionally observed as the season of joy and connection in Eastern Medicine. It is a time to say yes to social adventures, make new friends…a time to dance with fireflies and swim with the fish! We hope you are enjoying every last bite of watermelon as it drips down your chin and nourishes all you know with love, life and laughter.
If you haven't noticed already, online booking is available directly from our website www.woodberrywellness.com
Also, we are streamlining our appointment reminders as much as possible and text confirmations are now available.  To get them, you can log into your account on Mind Body Online and enter your cell #.  Just be sure to opt-in for updates!
We have 2 new additions to the family, Ashley and Nicole, who are skin therapists!  Their info and booking options will be available on our website very soon!
Gena is now in-network with BCBS, Cigna, Aetna, United and EHP!  Tiffany is in-network with BCBS, Cigna and Aetna and soon to be in-network with United and EHP.  We will keep you posted!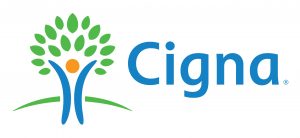 Healthcare is obviously very important to us, and in the recent news of the repeal and replace or just repeal with no replacement plan the republicans are trying to put into place.  We are very worried for our patients, community's and county's health care benefits as a whole.  We will be working diligently to petition and speak up about what we believe is right for the people we care about.  Here is a link to petition against getting rid of Affordable Care Act.
Several of you have had the delightful opportunity to meet Jocelyn, our new office manager.  She is here helping Tiffany and Gena with scheduling, billing, general admin and also to just brighten our days even more!